The ideal sleeping posture is the same as your standing posture.
The right mattress and pillow can help you maintain good sleeping posture while letting your muscles relax. You'll also be able to turn over smoothly.
An ill-fitting mattress and pillow, on the other hand, can skew the balance between your left and right sides. This puts a strain on your neck, shoulders, back, and hips and can cause pain.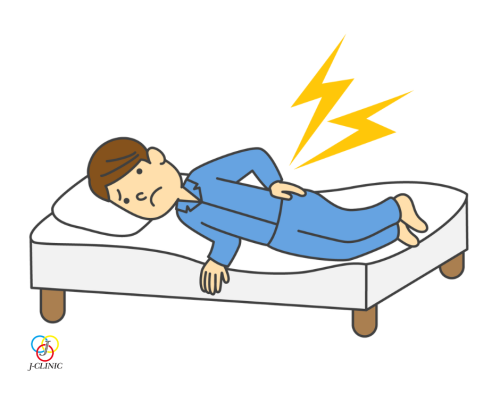 J-CLINIC Ekkamai is selling Japanese mattresses and pillows that can help you achieve your ideal sleeping posture. Sleeping on good-quality bedding can help prevent back pain and neck/shoulder pain and is great for home care.
Come visit us at the J-CLINIC Ekkamai branch to try them out!