Interview
For muscle problem, we check the movable range and area/point of pain. For gynopathy, internal disease and neuropathy, we check your body balance from Traditional Chinese Medical point of view.
The best treatment for you will be suggest by Western and Oriental medicine.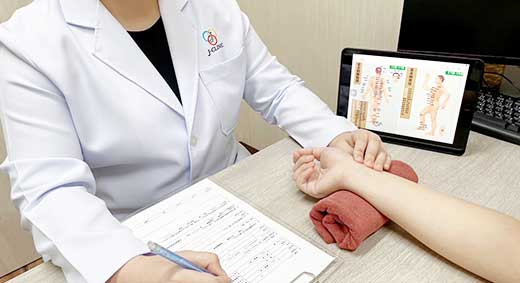 Acupuncture
Using disposal extra-thin needle(0.16-0.2mm) with needle pipe makes acupuncture treatment less painful. It can work deeply inside of body and reduce muscle strain or pain.
Acupuncture works effectively not only muscle problems, but also internal disease, gynopathy and nervous symptoms.
<Target symptoms>
orthopedic disease as back, elbow, shoulder and neck pain etc. anorexia, insomnia, head ache, gastrointestinal symptoms, menses irregularity, menopausal symptoms and infertility etc.
Moxibustion
We use 3 kinds of moxa; roll moxa, dot moxa and salt moxa depend on your condition. Moxibustion stimulate acupoint softly, so better for sensitive or pregnancy patient.
<Target symptoms>
stiff shoulder, swelling, sensitive for cold, constipation, gastric disease, irregular periods, insomnia, autonomic imbalance etc.
Cupping therapy
Vacuum state of cupping pull up blood stasis to surface of body and improve blood circulation. It also can be effective to remove waste and stiff shoulder, back pain by poor circulation.
<Target symptoms>
stiff shoulder or back pain by poor circulation, head ache, malaise, autonomic imbalance etc.
Thai herbal sauna
Herbal sauna is originally Thai traditional medicine for postnatal women. Steam of 9 herbs as turmeric, tamarind and lemon glass etc. warm the pelvis and care gynecology disease.
<Target symptoms>
postnatal symptoms, infertility, gynecology symptoms, poor circulation, hemorrhoids etc.
Chinese herbal medicine
Based on the diagnosis by traditional Chinese medical doctor, we provide tablet type of Chinese herbal medicine which are easy to take for beginner. You can try minimum 2weeks. Custom-made medicine also can be available.
<Target symptoms>
internal disease, head ache, period pain, infertility, menopausal symptoms, allergic disease, atopic dermatitis etc.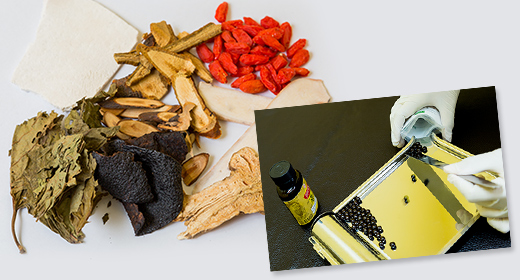 Explanation and advice
We explain your current condition and suggest the best plan for you after treatment. Please feel free to ask any question.